Boca Raton
Real Estate Agent
Help Find Your Next Boca Raton Home
Welcome to MJS Financial LLC's Boca Raton Real Estate agent page! If you're looking to buy or sell property in the Boca Raton area, you've come to the right place. MJS Financial  is a top-rated real estate agent service heling clients connect with buyers, sellers and other agents. With years of experience helping clients navigate the Boca Raton real estate market. With MJS on your side, you can rest assured that you'll receive expert guidance and support throughout the buying or selling process. Whether you're a first-time homebuyer or an experienced investor, MJS has the knowledge and resources to help you achieve your real estate goals. Keep reading to learn more about MJS Financial and how they can help you succeed in the Boca Raton real estate market.
Read Our Boca Raton Reviews
Tomer Alcalay
January 12, 2022.
Knowledgeable, proactive and very responsive. It was a pleasure working with Ben to get the loan closed.
Ely Amos
November 10, 2021.
I couldn't have found better mortgage brokers to work with than Martin and Ben. They walked me through every step of the mortgage process with great professionalism and knowledge. I was completely new to the process so I was really appreciative of their responsiveness to my emails and phone calls as well as prompt and thorough replies to all of my questions. They are a terrific team that skillfully navigated me through a long and sometimes complicated process. Would recommend their services in a heartbeat.
Yeshai Bane
October 4, 2021.
Martin and Ben were extremely helpful and a pleasure to work with.
Avi Raden
August 9, 2021.
Made the process as smooth and efficient as possible. Very responsive and accessible throughout, which was greatly appreciated. Excellent service.
Michael Roth
July 21, 2021.
Very knowledgeable and helpful and a pleasure to work with! MJS Martin and Ben went way above and beyond the call of duty! They were helpful in getting us the mortgage and held our hand throughout the whole process! He offered us many options and helped get insurance and also was helpful when it was time to close. They were always just a phone call away. Highly recommended!!!
Dave Monroe
July 21, 2021.
Martin & Benjamin have years of experience in the Boca market and helped to make my home purchase very simple and easy. I would definitely recommend anyone looking for competitive rates and great customer service to work with them. David Monroe
Outstanding loan team. I have done numerous loans with them and each time they have provided excellent service, excellent communication and excellent rates. I highly recommend them.
Howard Chait
June 11, 2021.
Martin Schandelson and his son Ben were a pleasure to work with , always available and responsive to any questions even after hours. I would highly recommend them for their professionalism and service to get the job done right. Howard Chait
Hyam Singer
June 4, 2021.
Martin and Ben were an absolute pleasure to work with and they made buying in the current seller's market much less stressful than it would have been otherwise. Their professionalism, responsiveness, flexibility, and expertise were greatly appreciated and tremendously helpful. I can't recommend them highly enough. Thank you Martin and Ben!!!!
Robert Versalie
April 23, 2021.
I found MJS an excellent group to work with because of there ability to explain all facets of the loan very clearly, and they gave excellent and prompt service in all details needed to successfully complete the loan in quick order.
Boca Investment Properties
If you're considering a move to Boca Raton, you're in good company. This sunny South Florida city is known for its beautiful beaches, top-rated schools, and world-class shopping and dining. As a Boca Raton real estate agent, MJS  has helped many clients make the move to this vibrant community.
MJS understands that relocating to a new city can be overwhelming, especially if you're unfamiliar with the area. That's why they're committed to providing you with the information and resources you need to make an informed decision about your move.
Whether you're looking for a family-friendly neighborhood, a beachfront condo, or a luxury estate, MJS can help you find the perfect property to fit your needs and budget. As a Boca Raton real estate agents, MJS  has an in-depth knowledge of the local market and can guide you through the buying or selling process with ease.
If you're ready to make the move to Boca Raton, contact MJS  today to learn more about how they can help you find your dream home in this beautiful city.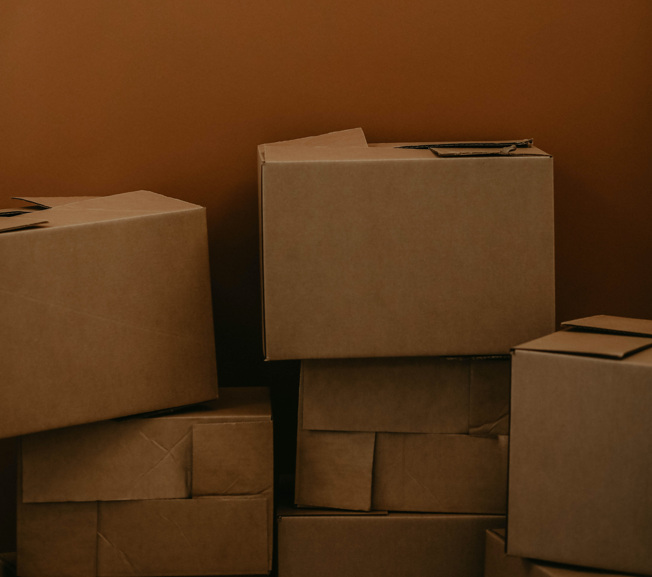 Top Things To Do In Boca Raton
Visit the beach: With its beautiful sandy beaches and crystal-clear waters, Boca Raton is a paradise for beach lovers. Some of the most popular beaches in the area include Red Reef Park, South Beach Park, and Spanish River Park.
Explore the art and culture scene: Boca Raton is home to a vibrant art and culture scene, with numerous galleries, museums, and theaters to explore. The Boca Raton Museum of Art, Mizner Park Cultural Arts Center, and the Wick Theatre and Costume Museum are just a few of the many cultural attractions in the area.
Shop and dine in downtown Boca Raton: Downtown Boca Raton is a bustling hub of shops, restaurants, and entertainment venues. Some of the must-visit spots in the area include Mizner Park, Royal Palm Place, and the Town Center at Boca Raton. Whether you're in the mood for upscale shopping or casual dining, downtown Boca Raton has something for everyone.
The Buyer's Process in Boca Raton
As a homebuyer in Boca Raton, it's important to have an experienced Boca Raton real estate agent on your side to guide you through the buying process. When you work with a Boca Raton real estate agent like MJS, you can expect personalized attention and expert guidance every step of the way.
MJS Financial can help you navigate the complex Boca Raton real estate market and find the home of your dreams. Here's an overview of what you can expect when working with MJS to buy a home in Boca Raton:
Consultation: During an initial consultation, MJS  will get to know you and your real estate goals. They'll also provide you with an overview of the buying process and answer any questions you may have.
Property Search: Once MJS has a clear understanding of your needs and preferences, they'll begin searching for properties that meet your criteria. They'll provide you with access to the most up-to-date listings and guide you through the process of viewing properties.
Offer and Negotiation: When you find a home that you're interested in, MJS and partners will help you craft a compelling offer and negotiate with the seller on your behalf.
Closing: Finally, MJS  will guide you through the closing process to ensure that all of the necessary paperwork is completed and that the transaction is finalized smoothly.
Throughout the buying process, MJS  will be your trusted advisor, providing you with the support and guidance you need to make informed decisions about your real estate investment. If you're ready to start your home search in Boca Raton, contact MJS today to schedule a consultation.
MJS Has Been Featured In:
Navigating the mortgage process can be daunting, but when you work with a Boca Raton real estate agent like MJS, you don't have to go it alone. MJS has extensive experience working with mortgage lenders in Boca Raton and can provide you with the guidance and support you need to secure the best possible mortgage for your needs.